Boost your communication with illustrations
Tell your story with style on websites, apps, blogs, magazines or brochures.
Illustrations attract your audience and give strength to your brand identity.
The illustration workflow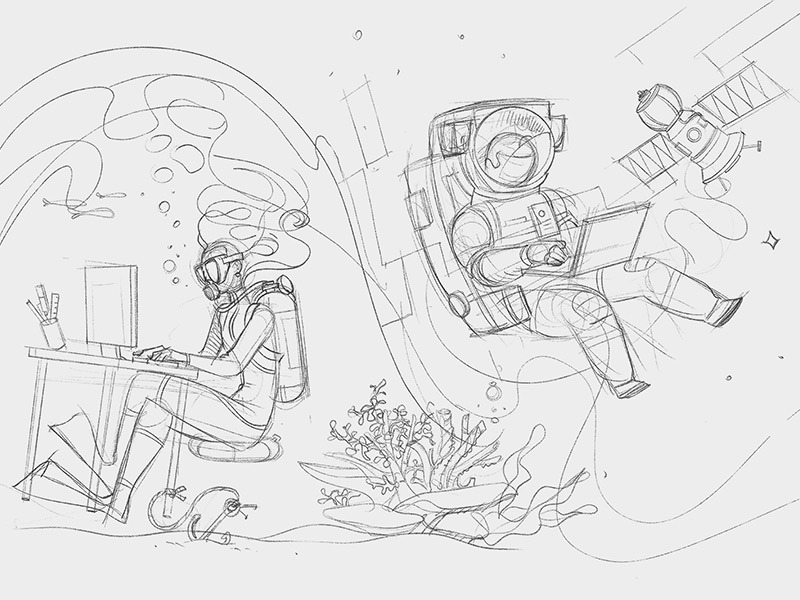 First step: I draw the idea and the composition elements in order to better express the main concept.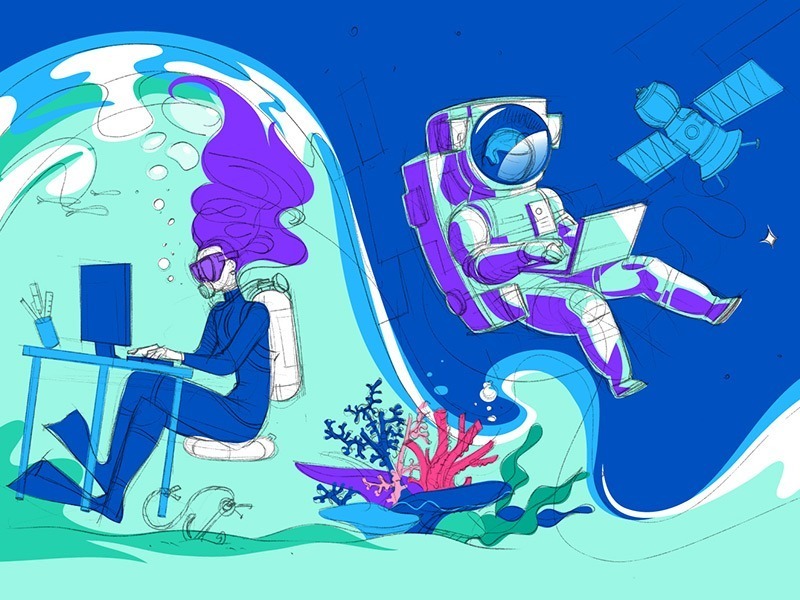 Second step: I test the best colors palette to highlight the main elements and get an harmonious look.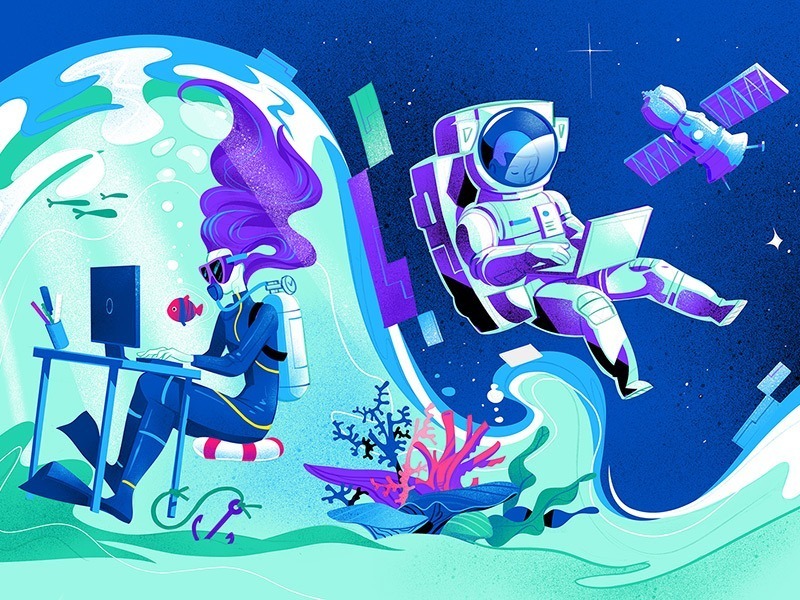 Final step: A the end I add some light and shadow effects that give depth and more appeal to the scene.
The most frequent questions
How much does an illustration cost?
It depends on the complexity of the subject. Ask me for the pricing doc that gives some pricing examples.
Also if you send me a brief of the illustration I will make a precise quotation for it.
How much time does the illustration process take?
A middle complexity level illustration takes around two weeks to be completed. It depends on the number of changes it will need.
I already have an illustration idea. What information do you need to create it?
I need the brief of the subject and one or more references of illustrations that you liked from my or other artists' portfolios.
Also, I appreciated an overview of your business model and the brand guidelines doc, if exists.
As a brief, do you prefer a lot of details about the subject or just an idea?
I just need to understand the meaning of the subject and the right mood for your project. So, I don't need too much information or details so that I can add my creativity to the illustration.
Will I get the full copyrights of the artwork?
Yes, absolutely. You will be the only owner of the illustration.
Can I sell the illustration as NFT?
Sure, you will be the owner and you will be free to resell it as you prefer.
I need a logo and a web design for my website. Do you offer this service?
No, I'm sorry. I'm an illustrator and there are a lot of professionals better than me in creating logos or web design.

Tell me about your project
Let me know what your ideas are.
I will elaborate the best way to boost your communication.