Tech Startup Illustrations
This Hero Illustration communicates the innovative mission of the company.
The guy is coming out from the device and interacts with virtual reality. Many digital elements follow him in a dynamic flow.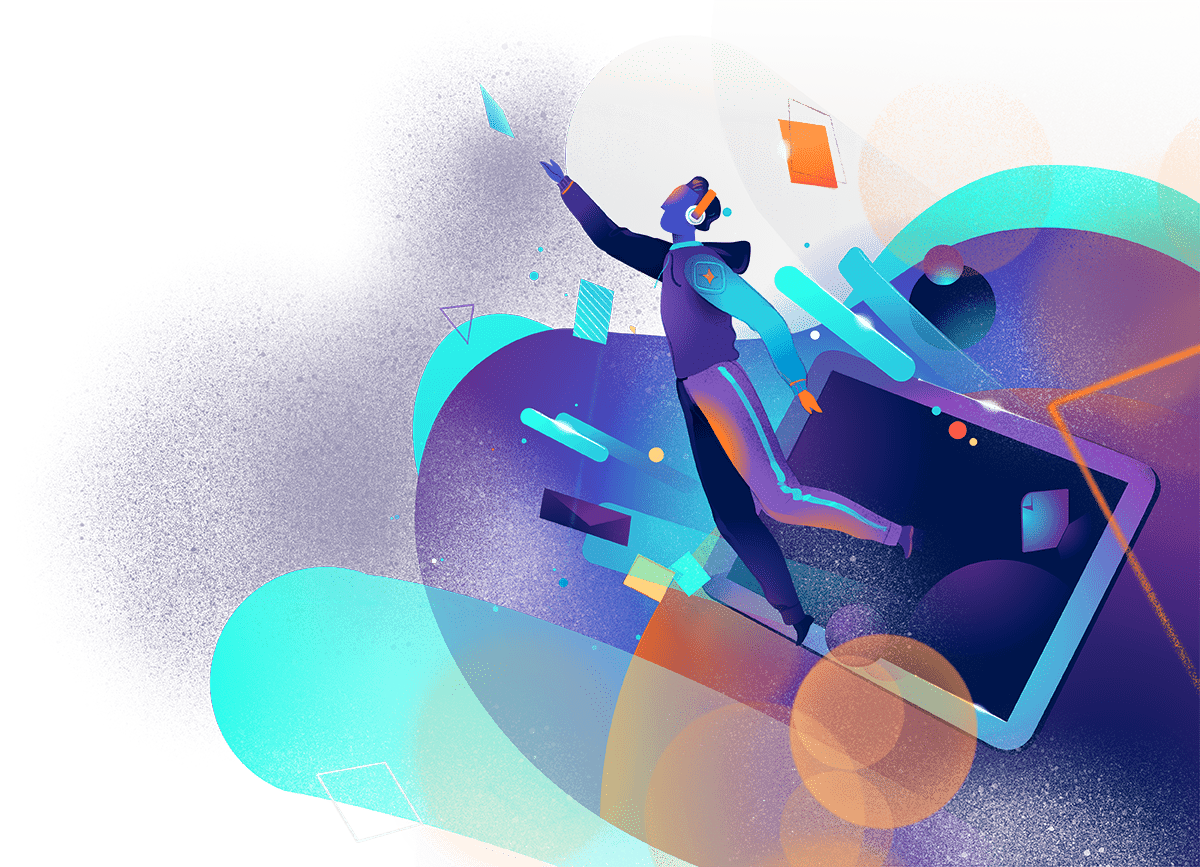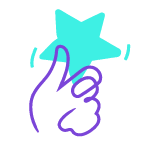 Unique Style
Set you apart from competitors. Choose original illustrations to create your unique style.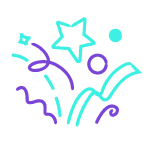 Impactful Design
Catch the curiosity of your public with creative images that communicate innovation and originality.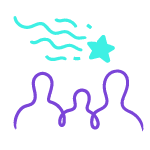 Attract Audience
Be cool! Use illustrations that inspire your visitors and invite them to follow you. 
We Design a Digital Future
An illustration series about people who interact with digital interfaces communicate innovation and a futuristic vision.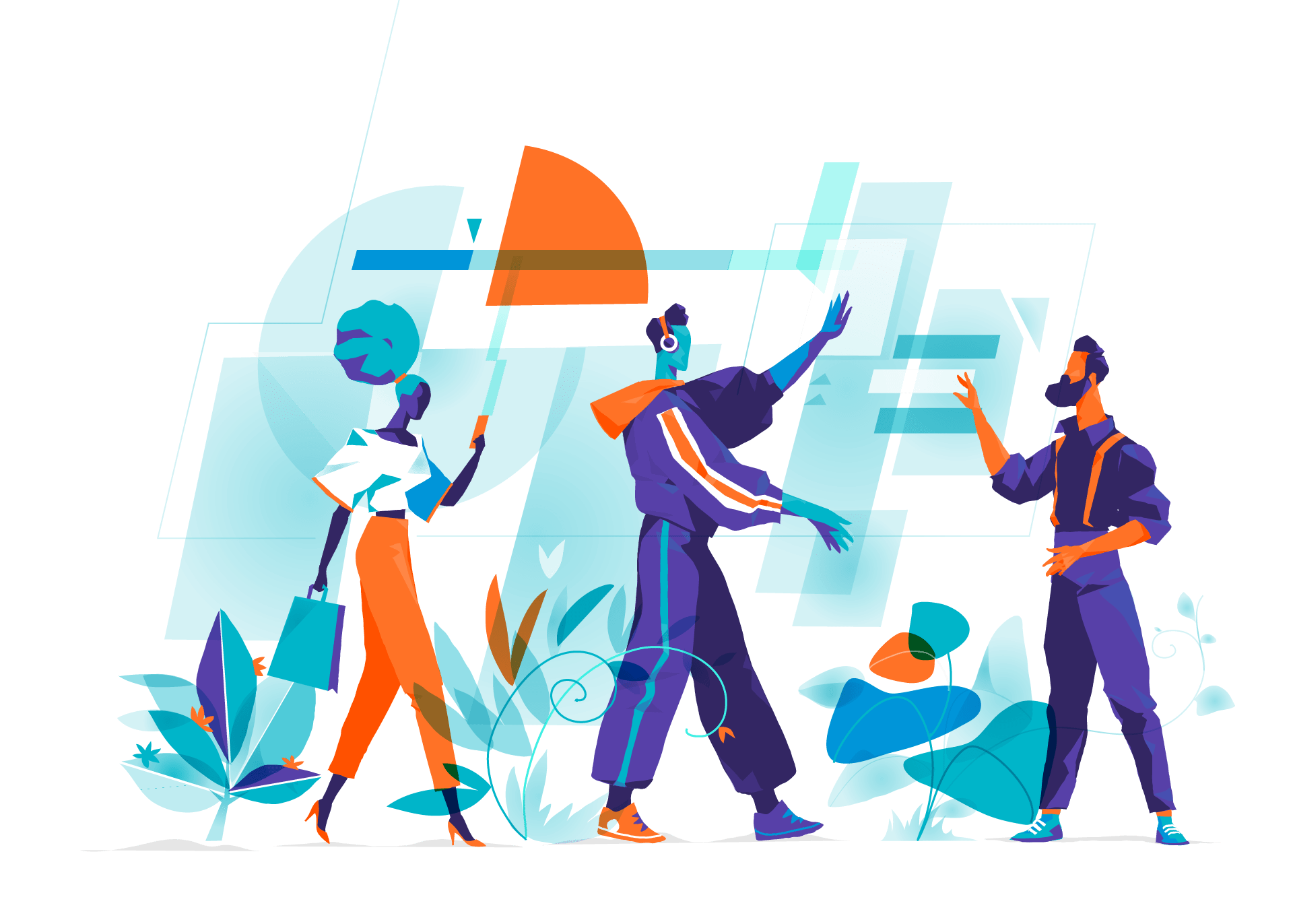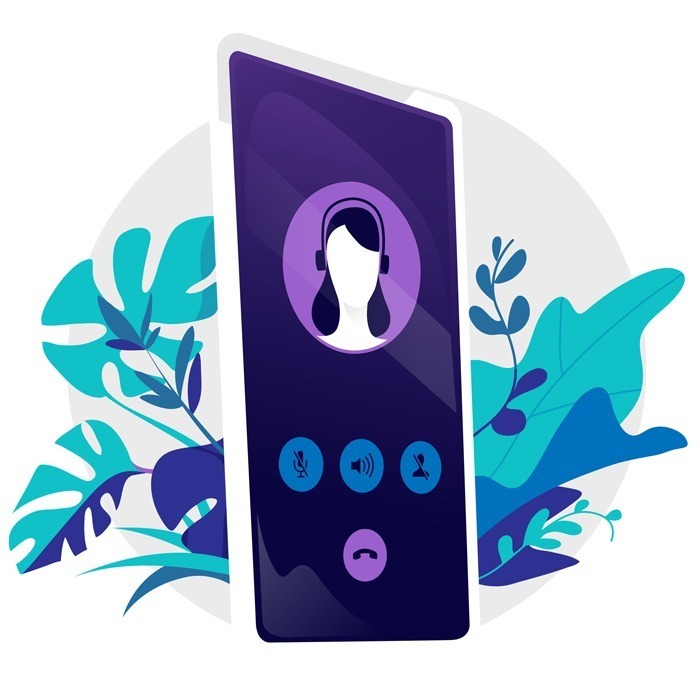 Emphasize
Customer Service
Communicate the efficient customer support and invite users to get in touch and test your products.
Boost Your Design
The illustrations above are available for download. Create an impactful design for digital and technology media.