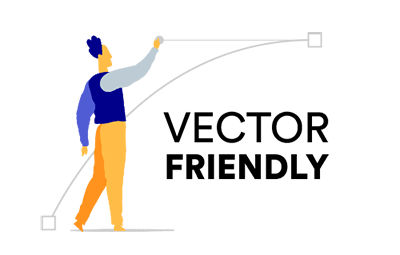 This logo means that illustrations on this page are available in vector version and can be customized according to your needs..
Illustration of the week
Summer Time
Original illustrations by Mirko Grisendi.
By purchasing these files you obtain complete copyrights to use them for your commercial projects.
Summer Time
JPG 15 Megapixel
EPS Vector version
Want to customize it?
Do you want to make this image unique according to your brand guidelines?