Boost your communication with illustrations
Tell your story with style on websites, apps, blogs, magazines or brochures.
Illustrations attract your audience and give strength to your brand identity.
The illustration workflow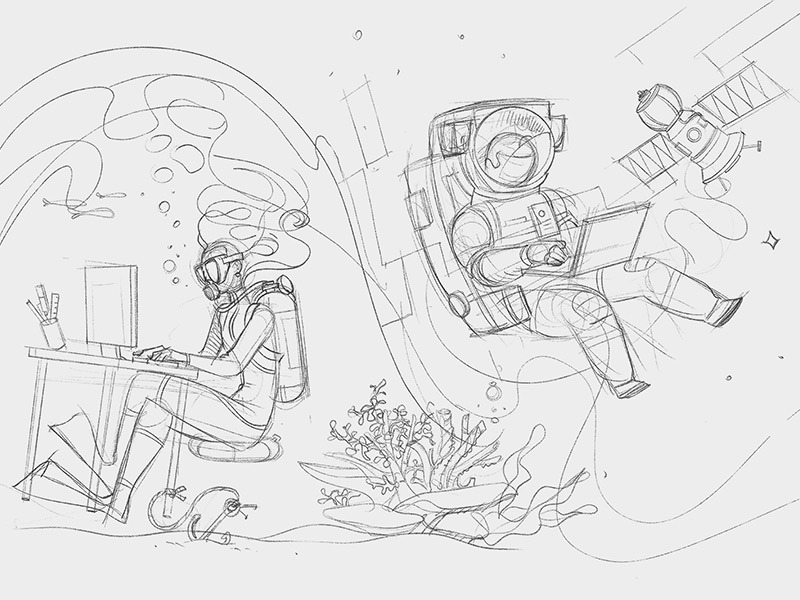 First step: we discuss the idea and the composition elements in order to better express the main concept.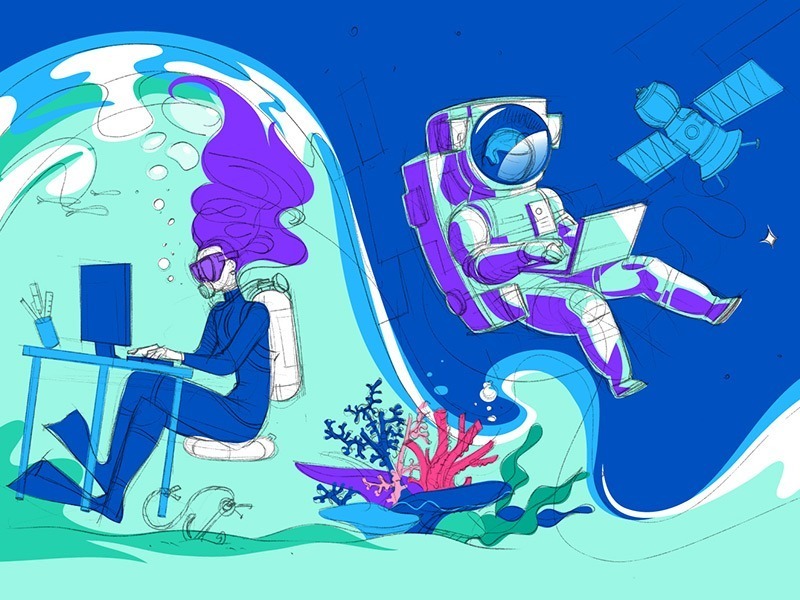 Second step: testing the illustration colors palette to highlight the main subject and reach a harmonious look.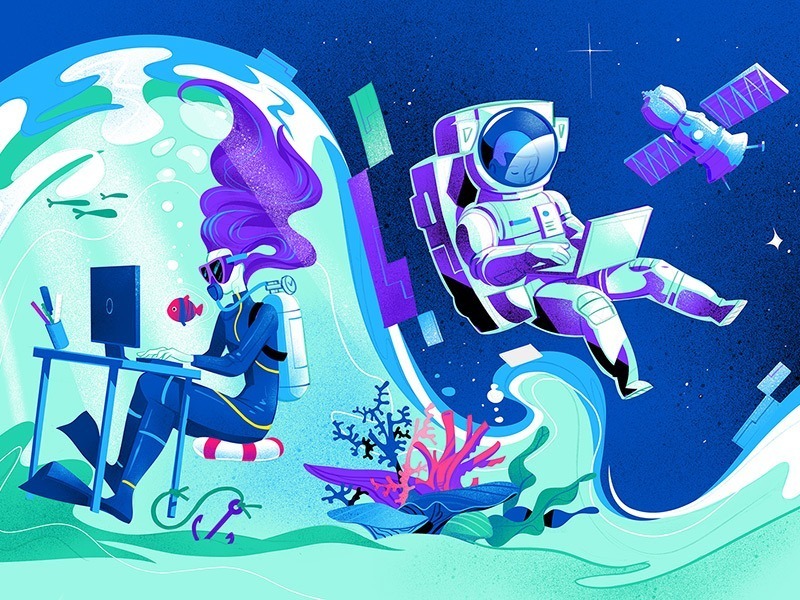 Final step: the illustration takes life with light and shadow effects that create depth and a cool style.
Tell me about your Project
Let me know what your ideas are. 
Together we will elaborate the best way to boost your communication.