I created Hurca Stock to give a choice of quality illustrations to professionals in design and communication.
 I know how hard it is to find the right image to illustrate a specific idea. That is why I make images rich of symbols and metaphors so that you can use them to express many different concepts.
Enjoy my creative world!
The people think with metaphors and learn by stories
Minimalism and style for an effective and rapid communication
Hurca! illustrations are distinguished by a simple and clean way of representing concepts and ideas.
Few colors, stylized shapes and personality guarantee successful communication that does not require any additional descriptions.
Perfect for all kinds of graphic projects: websites, interactive presentations, storytelling, video clips and motion graphics.
Each series of illustrations is available in different color versions.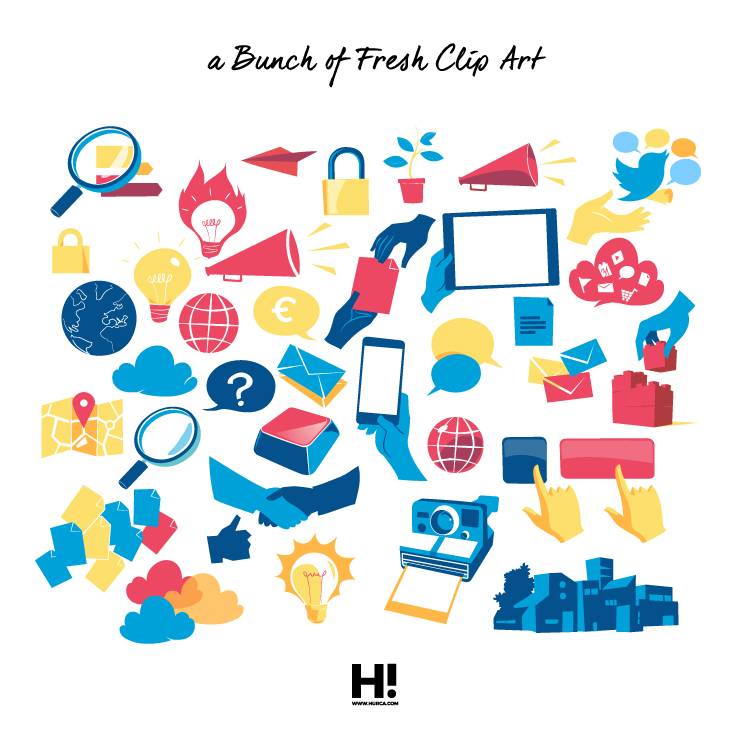 Copyright Free Illustrations 
Hurca! is a wide collection of vector illustrations created to support the work of graphic and web designers.

Free download hundreds of vector illustrations. If you see a green mark "free download" on an image, it means that you can download and use it for free.
My portfolio continues on Adobe Stock, Shutterstock, Freepik and Creative Market.